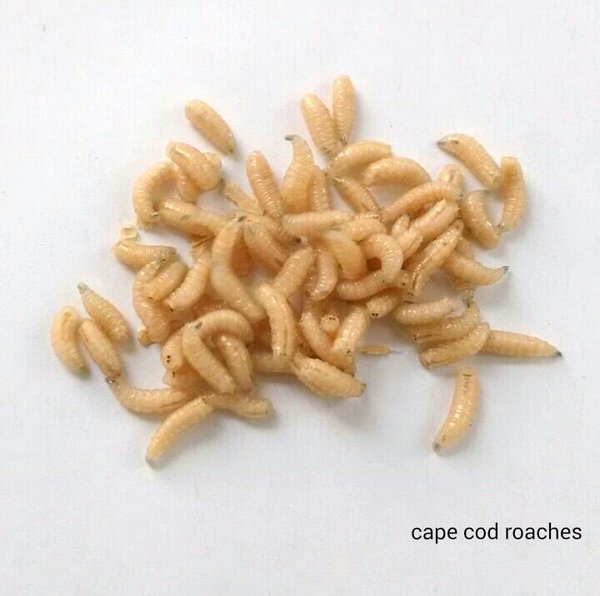 Spikes (Blue Bottle Fly)
Spikes ( Blue Bottle Fly Larvae ) are a great source of protein, high in calcium and low in fat. They are soft-bodied, slow moving and have very few indigestible parts making them great for picky eaters. Spikes can be stored around 35°F and keep for several weeks.
note- in warm temperatures (summer months) these are only available through overnight delivery otherwise they will pupate along the trip.
*If your temperatures are above 80 it is a good idea to include a Cold Pack to ensure they will not pupate.