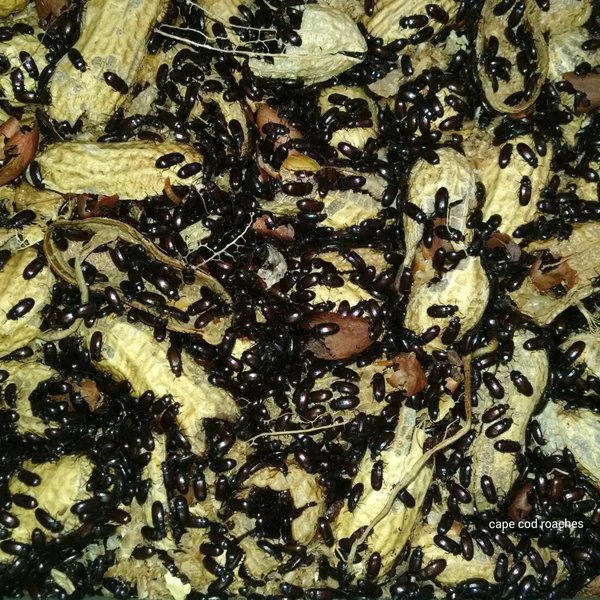 Peanut Beetles
Palembus dermestoides (tenebrionidae family) or the Peanut Beetle is one of the fastest breeding small live foods available. Extremely easy to care for and culture, the adult beetles and larvae do not climb or fly and can be kept together in a small tub. The larvae stay smaller than mealworms and can be used as a unique tasting treat or part of a staple diet. Less chitin than standard mealworms, these tiny feeders are perfect for many small insectivores. Use in combination with Little Kenyan Roaches for a perfect small feeder combo!
Note - Colonies have also been found to make good 'cleaners' eating most anything in their path.
Size Sold: mixed, adults

Max Adult Size: Larvae 3/4"; Beetle 1/8"
Live Bearing: No
Reproduction Speed: Very Fast
Glass Climbing: No
Flying: No
Substrate Needed: Yes
Temperature: Warm (70-88)
Humidity: Low - Moderate
Food: Wheat bread, bran, carrot, water crystals.
Additional Notes: Egg crate can be added to the bin for the adults to climb on and breed.